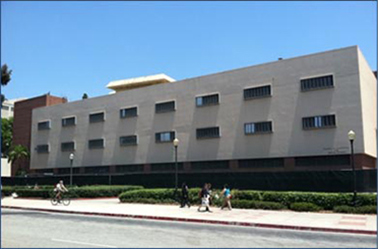 UCLA Engineering 1A Building Los Angeles, CA
Scope
The abatement and demolition of the original three-story engineering building at UCLA. The project consisted of the removal of floor tile,
mastic, TSI piping, and the razing of the 68,000
sq ft building. UEI worked closely with the university while abating and demolishing the building and scheduling the removal of over 500 truckloads of debris during school hours.